It is a sad irony of history that a city named after the word "Peace" should be the constant battleground between those who claim Abraham as their Father. This struggle for Jerusalem is primarily between Arabs and Jews — but whose right is it really to claim Jerusalem their capital? Read more...


WHEN WILL THE KILLING STOP? Weekly we see flashed across the screen "Breaking News!"— mass shootings, terrorist bombings, trucks driven into innocent people! When will God put an end to all of this suffering?
VIEW PAST ISSUES: Current events & issues from a Biblical perspective.


This fascinating Chart is a road map of the entire plan of God found in
His Word. Explore with greater understanding times, events and Bible characters as they progress throughout history.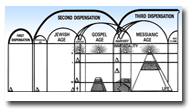 Receive personalized answers from our most qualified teachers. Get straightforward and detailed answers with Scripture references.
Harmonize God's Word and fortify your faith.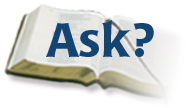 Learn the most effective study methods used by Bible scholars: context, topic, symbol, type and antitype, and time frame. Examine the Scriptures with a fresh, unbiased perspective.


Discover the harmony of the Scriptures as you take this self-paced Bible study course online which follows the valuable topical texbook, The Divine Plan of the Ages.