On Dec. 23, 2016 the United Nations passed a resolution demanding that Israel "immediately and completely cease all settlement activities in the occupied Palestinian territory..." Does God agree? Does Israel have a legal right to this historic and Holy Land? Read more...


"The Truth About Death & Resurrection" There is a longing hope within mankind that death does not end all existence. But where are the dead? With so many beliefs as to the state of the dead, can we find doctrinal clarity?
VIEW PAST ISSUES: Current events & issues from a Biblical perspective.


This fascinating Chart is a road map of the entire plan of God found in
His Word. Explore with greater understanding times, events and Bible characters as they progress throughout history.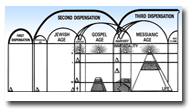 Receive personalized answers from our most qualified teachers. Get straightforward and detailed answers with Scripture references.
Harmonize God's Word and fortify your faith.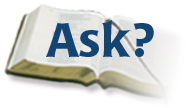 Learn the most effective study methods used by Bible scholars: context, topic, symbol, type and antitype, and time frame. Examine the Scriptures with a fresh, unbiased perspective.


Discover the harmony of the Scriptures as you take this self-paced Bible study course online which follows the valuable topical texbook, The Divine Plan of the Ages.