Savage snow storms, a rare winter hurricane and deadly floods have been threatening the planet due to massive polar shifts and super heated El Nino currents. Are extreme weather events prophesied? Where will these global climate changes lead? Read more...




This fascinating Chart is a road map of the entire plan of God found in
His Word. Explore with greater understanding times, events and Bible characters as they progress throughout history.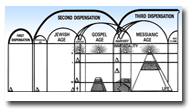 Receive personalized answers from our most qualified teachers. Get straightforward and detailed answers with Scripture references.
Harmonize God's Word and fortify your faith.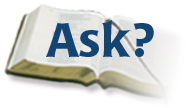 Learn the most effective study methods used by Bible scholars: context, topic, symbol, type and antitype, and time frame. Examine the Scriptures with a fresh, unbiased perspective.


Discover the harmony of the Scriptures as you take this self-paced Bible study course online which follows the valuable topical texbook, The Divine Plan of the Ages.