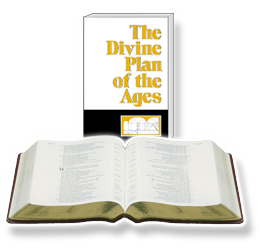 Using the textbook The Divine Plan of the Ages
along with your Bible will enhance your personal
Bible study and help you gain a greater appreciation
for God's wonderful character and plan.
This self-paced course will help guide you through
many foundation Bible topics utilizing the study
methods Bible scholars have used for over a century.
Study by topic, context, symbolic language,
time frame, types and antitypes.


Discover the true beauty and harmony found in every statement of Scripture!
SIGN-UP HERE FOR FREE.
After submitting your information below, you should receive your login information
within 24-48 hours. The course textbook (Divine Plan of the Ages) is available
to read free online after you login, and you will receive instructions
on how to order a hard copy of the book.
We respect your privacy. We do not rent or sell your personal information.
Your Email address is required to receive your log-in password: